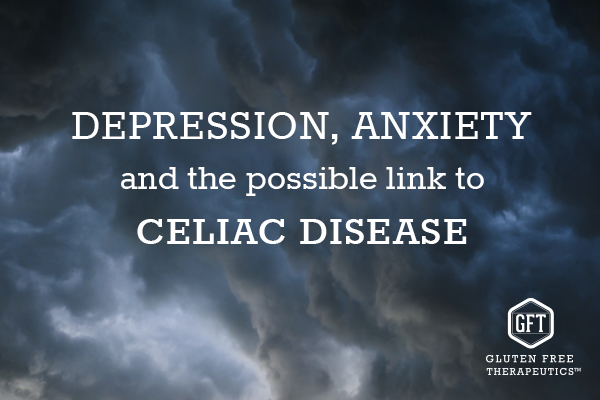 Celiac Disease and Mood Disorders
Chronic depression and anxiety can be crippling to those who suffer from the disorders, with many people reporting a much lower overall quality of life compared to those who aren't affected. Both depression and anxiety make it more difficult to socialize and to perform even simple tasks at home, at work and at school. Plus, both conditions can affect overall health. Multiple studies have linked stress and depression with increases in heart disease, fibromyalgia and even cancer, and being depressed or anxious can also cause disturbances in sleep, another cause of chronic health conditions like cardiovascular disease and obesity.
While the underlying causes of depression are largely unknown or poorly understood, one Danish study encompassing 91,637 patients with mood disorders showed that having an autoimmune disorder increased the risk of developing a mood disorder by a surprising 45%, and having celiac disease increased the risk of developing a mood disorder by 91% (see table below). Celiac disease is itself an autoimmune disorder, and people with celiac disease are more likely to have other autoimmune disorders as well.  Anxiety and depression are listed as two of the common symptoms of celiac disease.
Several studies have looked specifically at the link between CD, depression and anxiety:
A meta-analysis from Denmark including results from 18 separate studies concluded that like other physical illnesses,

depression is common in patients with CD

.
At least one case study has shown the positive effects of a gluten-free diet on mood disorders in patients with celiac disease; in

this study from Poland

, a patient suffering from treatment-resistant depression and anxiety showed marked improvement after diagnosis of CD and adherence to a gluten-free diet.
Interestingly, a German study found that women with CD who followed a gluten-free diet were

more likely to suffer from anxiety

compared to women who did not have celiac disease, and further recommended women with celiac disease be screened for anxiety symptoms, although this study is limited by a small sample size (441 patients).

And this review article from researchers at the University of Maryland School of Medicine found enough of an association between gluten sensitivity and psychiatric conditions like depression and anxiety to underscore the need for "developing better ways of detecting and preventing the potential complications of these disorders."
Like most mental health issues, depression and anxiety are often misunderstood by people who have never experienced the disorders. Often, people with these chronic problems are told to "cheer up," or worse, made to feel they're not being grateful for the good things in their lives. What these well-meaning people don't understand is that chronic depression and anxiety disorders are just as "real" as other types of diseases, and just as a diabetic can't "control" his or her blood sugar by thoughts alone, a person suffering from depression or anxiety can't simply turn the tides of their illness by positive thinking.
What it comes down to is this: If you're suffering from depression or anxiety, the first step toward feeling better is to find a caring, skilled healthcare provider who understands mental health issues, their symptoms, the effects they can have on life, and the ways they can be treated. If you also suffer from gluten sensitivity or celiac disease, making your doctor aware of the medical literature exploring the link between celiac disease and depression and anxiety can be helpful, since many of these studies are not widely distributed. And if you're already following a gluten-free diet, make sure all the products you're using from pharmaceuticals to bath and beauty products are completely gluten-free.
This table shows that people with celiac disease have a 1.91 relative risk or an increased risk of 91%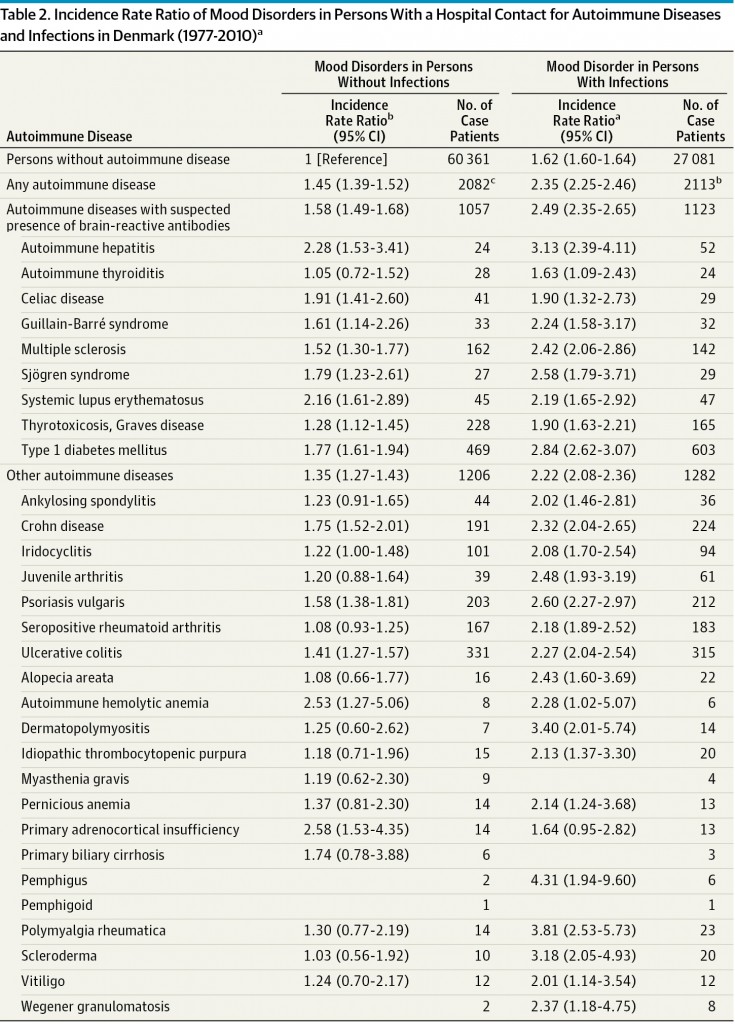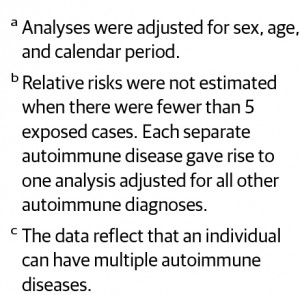 ---
Here are some additional posts you may find helpful:
---
Comments ()