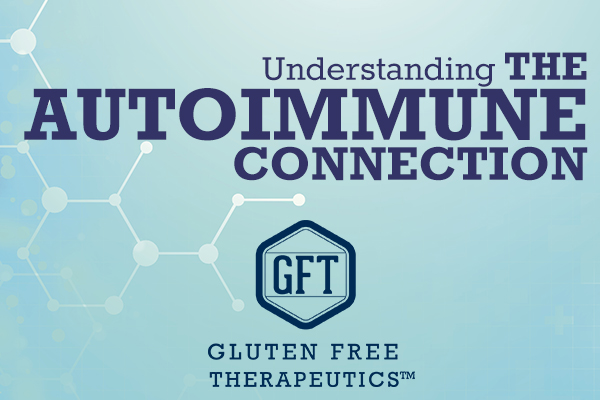 GFT Blog Series Underscores Link Between Celiac Disease and Other Autoimmune Disorders
Gluten Free Therapeutics is pleased to announce our four-part feature on the connection between celiac disease and other autoimmune diseases. The blog series has tackled Sjögren's syndrome, multiple sclerosis and will soon examine the relationship between celiac and type 1 diabetes.
"We wanted to help people with autoimmune disorders understand that if they have undiagnosed celiac disease, chances are, they're not getting the nutrients they need to potentially relieve symptoms and to help them lead stronger, healthier lives,"  said Leigh Reynolds, president of Gluten Free Therapeutics and mother to a child with celiac disease.
"This blog series was designed to provide relevant, useful information so these men and women can make informed choices about their health."
Read more about the important series here
---
This original article is made possible by Gluten Free Therapeutics. Our mission is to educate, inform, and provide the most effective nutritional products possible to allow those with celiac disease and serious gluten intolerances to heal their bodies. CeliVites complete line of superior gluten free supplements includes multivitamin/multimineral supplements, iron supplements, and calcium supplements for people living with celiac disease. All CeliVites products are designed to help you heal, restore and rebuild your body, because going gluten free isn't enough! 
---
Comments ()