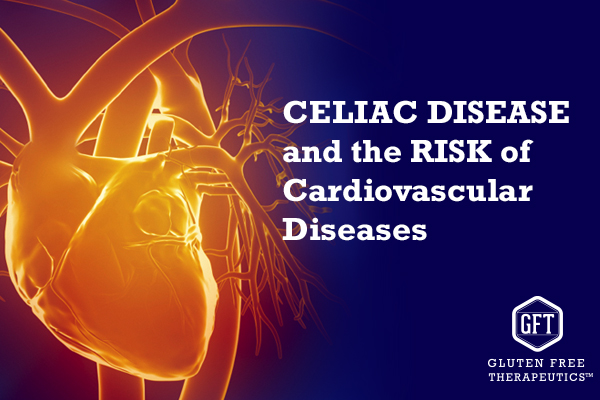 The Newly Uncovered Association between Celiac Disease and Cardiovascular Health
As an immune disease itself, the link between celiac disease and other immune conditions, including diabetes, multiple sclerosis, and thyroid disorders is well-known. However, what researchers are becoming increasingly aware is that the impact of this condition extends much wider than previously thought. New studies cite a link between celiac disease and cardiovascular disease.
One of these newly uncovered associations refers to cardiovascular diseases. Many studies have identified an increased risk of morbidity and mortality due to a higher incidence of heart problems in celiac disease patients. Worryingly, this risk – although slightly attenuated – is still evident several years after starting a gluten-free diet. The list of conditions includes irregular and fast heartbeat, diseases affecting the heart muscle, as well as heart attacks and heart failure.
Why are cardiovascular conditions so dangerous for celiac disease patients?

Not only they're more frequent than in the general population, but cardiovascular conditions can be extremely dangerous for celiac disease patients. This can be due to nutritional deficiencies, of which the most common in celiac disease patients – iron deficiency – is also the most worrisome. Studies have shown that suffering from anemia and iron deficiency is associated with more severe symptoms and higher mortality rates in patients with heart failure.
In addition, even if following a balanced diet, celiac disease is invariably associated with an increased inflammation and intestinal permeability. This "open door" can be a gateway for many dangerous bacteria to access the rest of the body, including the heart, potentially exacerbating what could otherwise be a mild condition.
Prevention is the best remedy
In the past, researchers believed a strong inflammatory response – in the form of damaged microvilli – was a sure sign for a higher risk of cardiovascular conditions. It seemed plausible to assume that cases of chronic inflammation could be responsible for this increased risk of cardiovascular disease in celiac disease patients. From a practical point of view, an increased inflammation was an easy way to assess the risk of heart problems in these patients.
The fact that the risk of heart conditions was higher before diagnosis, and decreased in the subsequent years after starting a gluten-free diet seemed to confirm this theory. This suggested that a strict adherence to a gluten-free diet – normalising the intestinal wall and reducing inflammation – was the best way to reduce the risk of a heart attack.
However, things are rarely that simple in medicine. A recent study failed to find any connection between the risk of cardiovascular conditions and the level of immune response. Faced with these results, the authors were forced to review their patient recommendations, defending that a strict gluten-free diet may be enough to reduce intestinal inflammation, but it does not necessarily alter cardiovascular risk.
In practical terms, this means prevention is always the best remedy! Even patients with mucosal healing should follow adequate and regular surveillance and preventative measures if appropriate. Especially if you have cases of cardiovascular disease in the family, consider asking your doctor for more information.
---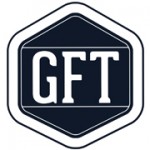 This original article is made possible by Gluten Free Therapeutics. Our mission is to educate, inform, and provide the most effective nutritional products possible to allow those with celiac disease and serious gluten intolerances to heal their bodies. CeliVites complete line of superior gluten free supplements includes multivitamin/multimineral supplements, iron supplements, and calcium supplements for people living with celiac disease. All CeliVites products are designed to help you heal, restore and rebuild your body, because going gluten free isn't enough! 
---
References
Ludvigsson JF, Montgomery SM, Ekbom A, Brandt L, Granath F (2009) Small-intestinal histopathology and mortality risk in celiac disease. JAMA 302: 1171–1178
Emilsson L, Smith JG, West J, Melander O, Ludvigsson JF (2011) Increased risk of atrial fibrillation in patients with coeliac disease: a nationwide cohort study. Eur Heart J 32: 2430–2437.
Ludvigsson JF, West J, Card T, Appelros P (2012) Risk of stroke in 28,000 patients with celiac disease: a nationwide cohort study in Sweden. J Stroke Cerebrovasc Dis 21: 860–867.
Emilsson L, Andersson B, Elfstrom P, Green PH, Ludvigsson JF (2012) Risk of idiopathic dilated cardiomyopathy in 29 000 patients with celiac disease. J Am Heart Assoc 1: e001594
Ludvigsson JF, James S, Askling J, Stenestrand U, Ingelsson E (2011) Nationwide cohort study of risk of ischemic heart disease in patients with celiac disease. Circulation 123: 483–490.
Turesson C, McClelland RL, Christianson TJ, Matteson EL (2007) Severe extra-articular disease manifestations are associated with an increased risk of first ever cardiovascular events in patients with rheumatoid arthritis. Ann Rheum Dis 66: 70–75.
Brar P, Kwon GY, Holleran S, Bai D, Tall AR, et al. (2006) Change in lipid profile in celiac disease: beneficial effect of gluten-free diet. Am J Med 119: 786–790.
Emilsson L, Carlsson R, Holmqvist M, James S, Ludvigsson JF (2013) The characterization and risk factors of ischemic heart disease in patients with coeliac disease. Aliment Pharmacol Ther 37: 905–914.
De Marchi S, Chiarioni G, Prior M, Arosio E (2013) Young adults with coeliac disease may be at increased risk of early atherosclerosis. Aliment Pharmacol Ther 38: 162–169.
Lebwohl B, Emilsson L, Frobet O et al. Mucosal Healing and the Risk of Ischemic Heart Disease or Atrial Fibrillation in Patients with Celiac Disease; A Population-Based Study. PLOS PLoS ONE. 2015;10(1):e0117529.
Comments ()