Taylor L. Reynolds

,

DVM, PhD, DACVP

| Vice President | Research & Development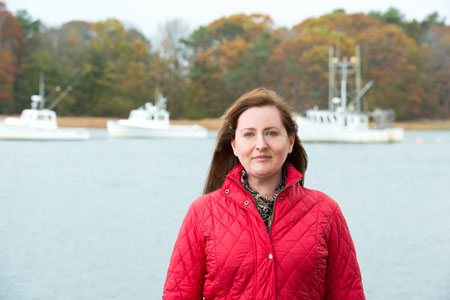 Dr. Reynolds is a pathologist/scientist focusing on the immune system. She received her B.A. from Colorado College, Ph.D. from Johns Hopkins University School of Medicine, and D.V.M. from Tufts University School of Veterinary Medicine followed by board certification in veterinary anatomic pathology. Dr. Reynolds has an active interest in the development of white blood cells, which comprise part of the immune system.
Following her own diagnosis with Celiac disease in 2005, and struggling with the associated anemia and osteopenia, Dr. Reynolds became interested in helping others in similar circumstances. As part of the team at Gluten Free Therapeutics™, she has developed a targeted line of supplements to address nutritional deficiencies facing the recently diagnosed Celiac and gluten sensitive patient.
Research
While working in the Philippines, Dr. Reynolds co-discovered and described a rapidly emerging coral disease, Porites Ulcerative White Spot. In addition to finding an antimicrobial principal in the coral host, she and co-authors determined that the etiologic agents are Vibroid bacteria.
More recently, Dr. Reynolds and co-authors found that during V(D)J recombination, the central mechanism by which mammalian immunologic diversity is generated, cell cycle coupled destruction of Recombination Activating Gene-2 protein prevents genomic instability and lymphomagenesis. She and co-authors found that during the repair phase of V(D)J recombination in developing T cells, when Ataxia Telangectasia Mutated protein is absent, p53 binding protein-1 protects against broken DNA end resection.
Service
Active community service, teaching, and leadership have always been a priority. For 2 years she served in the Peace Corps in Gabon, Africa where she trained local women to be health educators in the prevention of malnutrition and perinatal disease, and coached a local high school theater troop with whom she toured local villages to educate about AIDS. Dr. Reynolds served as an expert consultant on coral diseases for the National Oceanic and Atmospheric Administration Coral Reef Histopathology Working Group. She was a clinical instructor in anatomic pathology as part of the pathology section of North Carolina State University College of Veterinary Medicine. Today she is an officer of her local PEO chapter, a philanthropic organization that provides scholarships to women and a contributor to the Kennebunkport Conservation Trust.