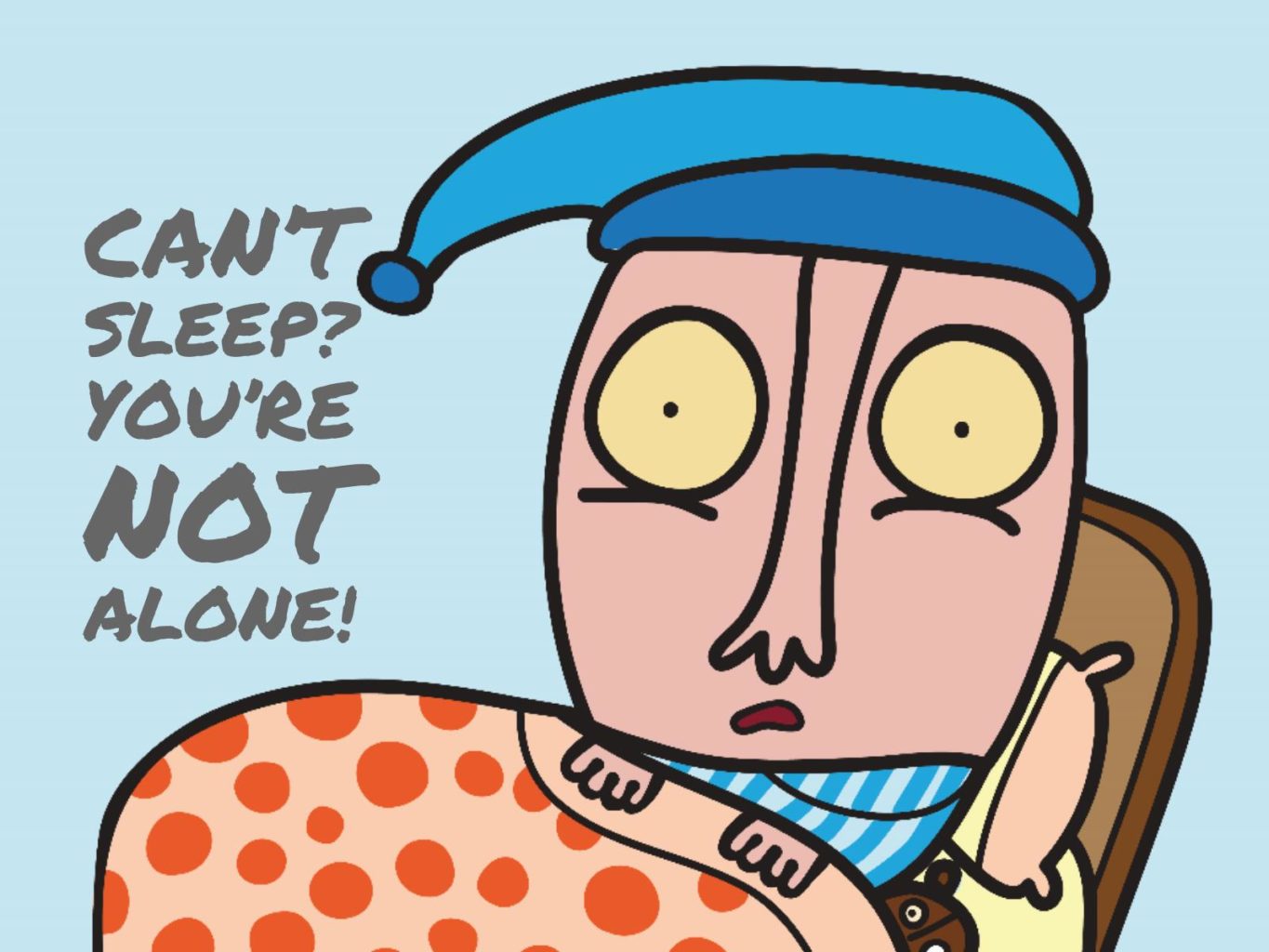 Celiac patients often experience problems sleeping
We all take it for granted. After a long day, it's time to close your eyes and gently nod off into the land of zzzzs. However, this well-deserved rest may not be as easy as it seems for patients suffering from celiac disease. Making it common for these patients to complain about absolute exhaustion combined with an inability to have a good night sleep. The worrying thing is that these problems may persist even after diagnosis and a gluten-free diet. Despite this connection between celiac disease and poor sleep being well established, researchers are conducting studies trying to understand the mechanism behind it and ways to treat it are actually very scarce.
How is sleep affected?
For some patients with celiac disease, it can be extremely difficult to go to sleep when they first go to bed or fall back asleep if they wake up in the middle of the night. In addition, some complain of sleep disturbances, like nightmares or restless leg syndrome, and often resort to sleeping tablets. All this can have significant consequences during the following day with feelings of tiredness and irritability. Productivity and quality of life can be affected.
Interestingly, even patients with no obvious gastrointestinal symptoms can suffer from lack of sleep, and some researchers have suggested using sleep disturbances as a possible indicator to test for celiac disease.
Why does it affect celiac disease patients?
The short answer is that nobody really knows. What researchers do know is that once patients enter a vicious circle, it can be extremely difficult to get out: symptoms like abdominal bloating or pain can disturb sleep, which in turn will only aggravate any gastrointestinal symptoms and increase of risk of disease flares. To make things worse, celiac disease is also associated with psychological disorders, like anxiety and depression. These can often lead to sleep problems, which in turn can exacerbate symptoms associated with celiac disease.
For a long time, it was believed that nutritional deficiencies caused by poor absorption were at the root of the problem, but a recent study noticed that patients continue to suffer from poor sleep even after being on a gluten-free diet for a few years. A more recent suggestion, but still nothing more than speculation at this stage, involves a weakened anti-inflammatory response as a consequence of poor sleep. However, more studies are needed to assess the real mechanism behind poor sleep and celiac disease.
Does it get better with a gluten free diet?
Unfortunately, a gluten-free diet does not seem to eliminate the risk of sleepless nights completely, but it does make it a little bit easier to get a rest. For those on a gluten-free diet, problems with sleep may come back after accidental cross-contamination and gluten consumption. In this case, what can you do to ensure a good night's sleep?
Tips for getting a good night's sleep
1. Goes without saying that you always need to stick to your gluten-free diet. If you notice you're having trouble sleeping, check any new products you've tried recently. If you're new to a gluten-free diet and still get sleepless nights, you may need to drop all processed foods.
2. Be aware of opportunities for gluten cross contamination. Eating in an unfamiliar place, such a friend's home or a restaurant.
3. Create a relaxing atmosphere before going to sleep. Why not leave the mobile phone/tablet/laptop in the living room and ditch the TV in the bedroom? Bright lights keep your brain active, and it will be harder to get to sleep.
4. Always stick to a routine, and get out of bed at the same time every morning (even weekends!) The goal is to stay consistent with the times you go to bed and get up.
5. For caffeine addicts, the advice is to cut down on coffee, especially in the afternoon.
And talk to your healthcare provider. Sleep disorders are commonly associated with cases of anxiety and stress, and a correct diagnosis and treatment may just help you to get back to sleeping like a baby!
Comments ()